T-Shirts That Work
A simple t-shirt is one of the easiest things you can wear on a warm day. Over the past 10 years, plenty of engineers bought hilarious t-shirts. It's time for us to put them away. I think we can do better. And I think we can look better and not have to break the bank to do it.
A simple v-neck t-shirt and dark wash jeans are a non-frills way to get ready in the morning. The two shirts I'm recommending are $20 or less and go on sale all the time. They also flatter your body more than the Hanes Beefy-T you keep wearing.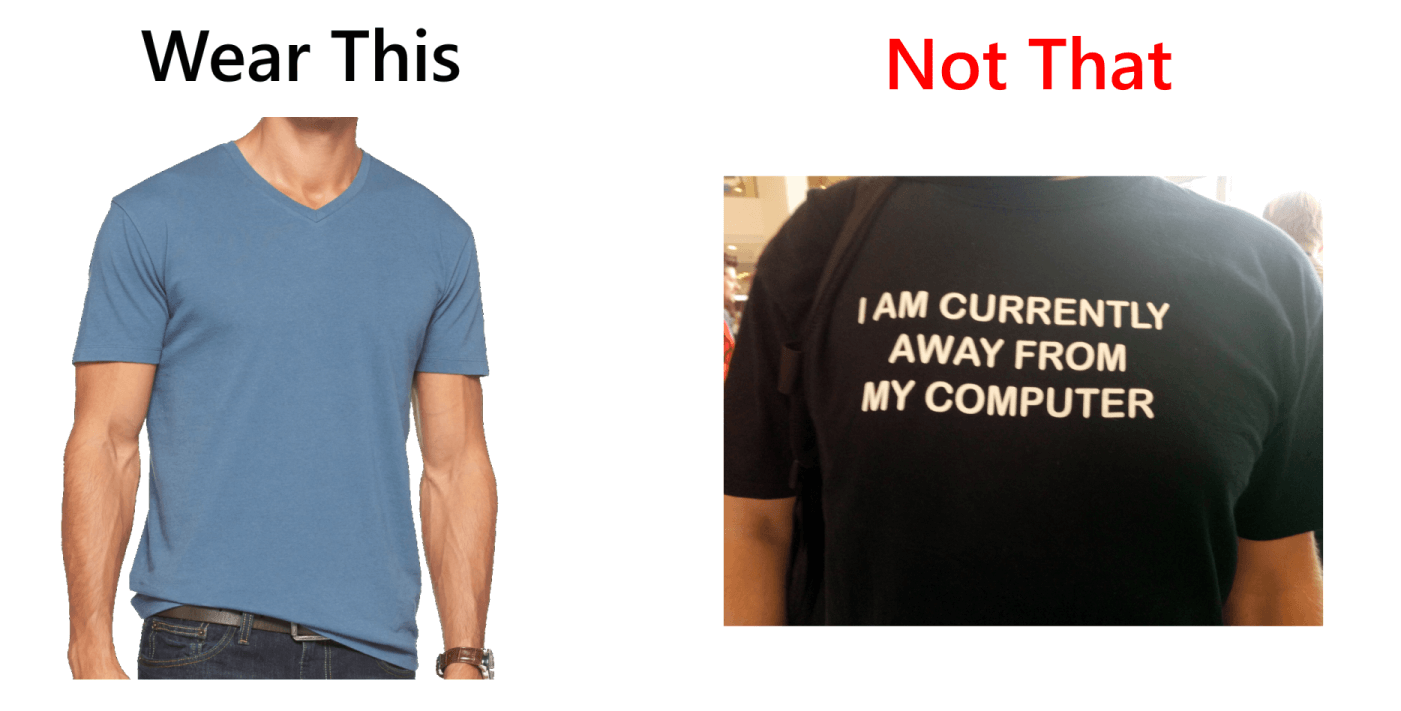 The best option I've found is the J-Crew Factory option ($20). It is fluffy soft and well fitted. I wish they offered a few more colors, but it's the best simple v-neck t-shirt I wear.
If you don't have J-Crew nearby or want to spend a little less money, check out the Target Merona version ($12). They are soft, but not quite as soft as the J-Crew version. Target's version offers a variety of colors online and in store.
image credit: https://flic.kr/p/peCXka