Jeans From This Century
Today's Wear This Not That deals with better jeans. Faded and baggy jeans aren't in style anymore. More importantly, they're not helping you look your best.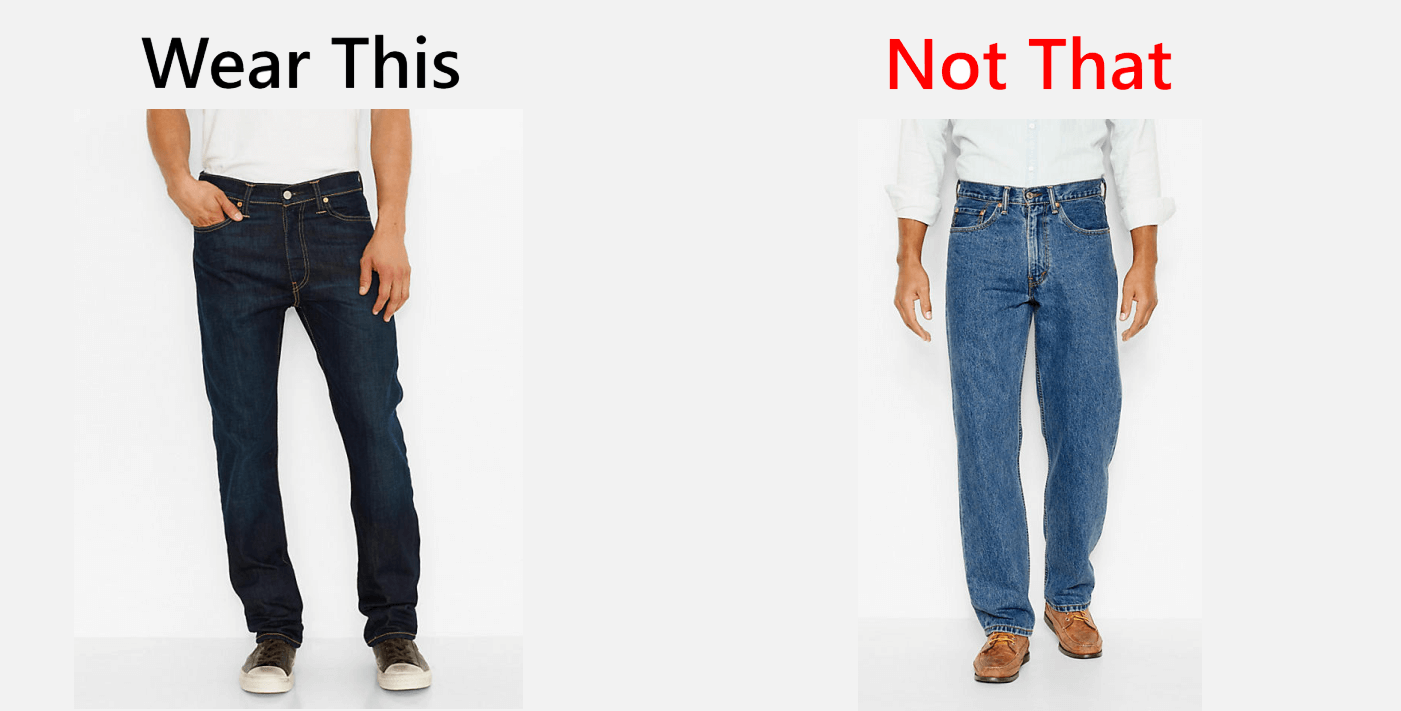 The Levi's 513 are my favorite pair of jeans. They fit well without being so restrictive that I feel like a member of the Skinny Jeans Cops:
Things to look for in jeans:
The fit. Find a store with different Levi's options and find the one that fits you best. If you have an athletic body, the slim tapered jeans aren't going to work well.
Dark color without a crazy pattern on the backside. This helps you look clean and can be dressed up or down.
Avoid large back pockets. They aren't flattering on your butt.
For more information, check out Reddit's Male Fashion Advice Guide to Denim.