A Shirt that is Professionally Dapper
Wearing pleated khakis with a baggy polo shirt screams 1990s business casual. Let's step up the look to a modern classic. The Oxford Cloth Button Down is the best work shirt you'll ever own!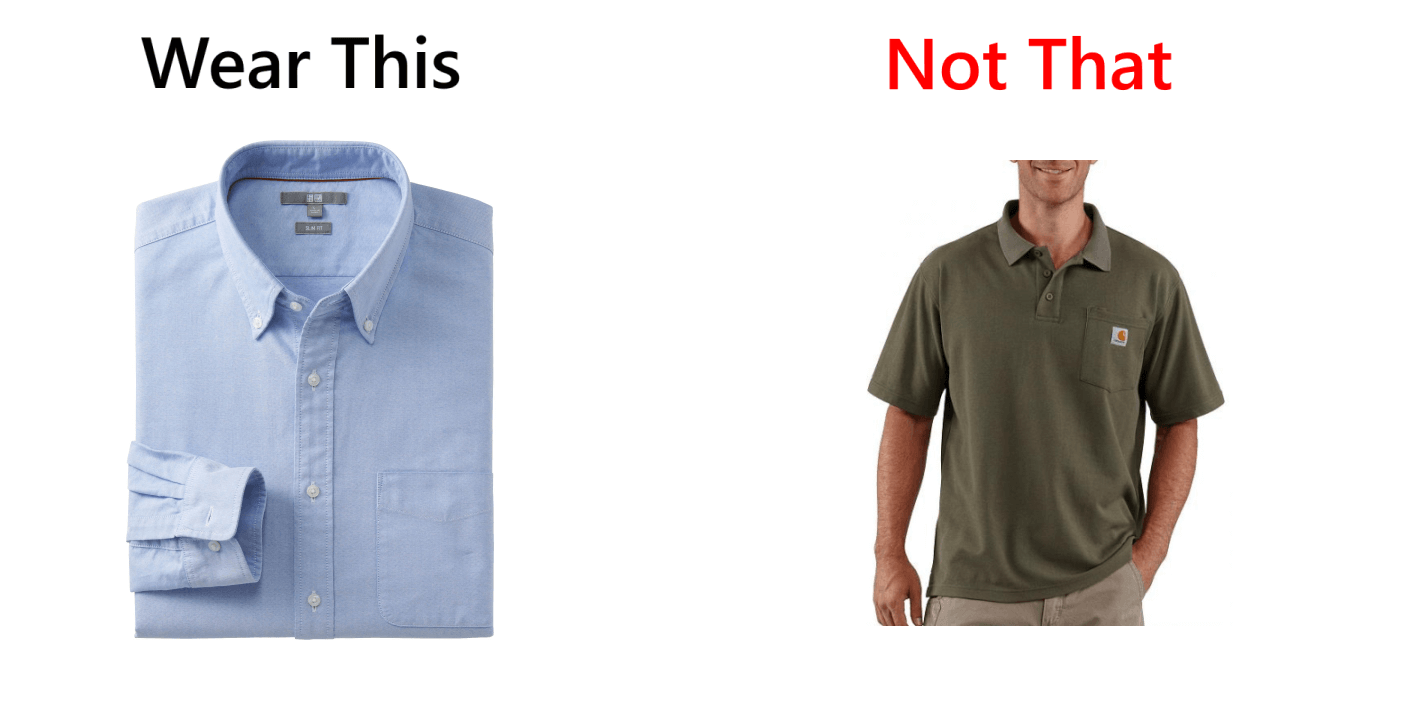 Uniqlo's Oxford slim fit button down shirts are the best option I've found. They're inexpensive ($30 regular, $20 on sale). They fit well. And the shirts are versatile enough to wear with slacks, jeans, khakis, and even shorts in the summer. Wear it under a blazer for a nice dress up look. Or roll up the sleeves and get to work. You won't find a better option that you can wear every day of the week. Uniqlo offers several colors, including: blue, white, gray, yellow, and pink.
One of the downsides, is that once you recommend them to other people, you won't be the only one showing up to work in khakis and a blue Uniqlo OCBD: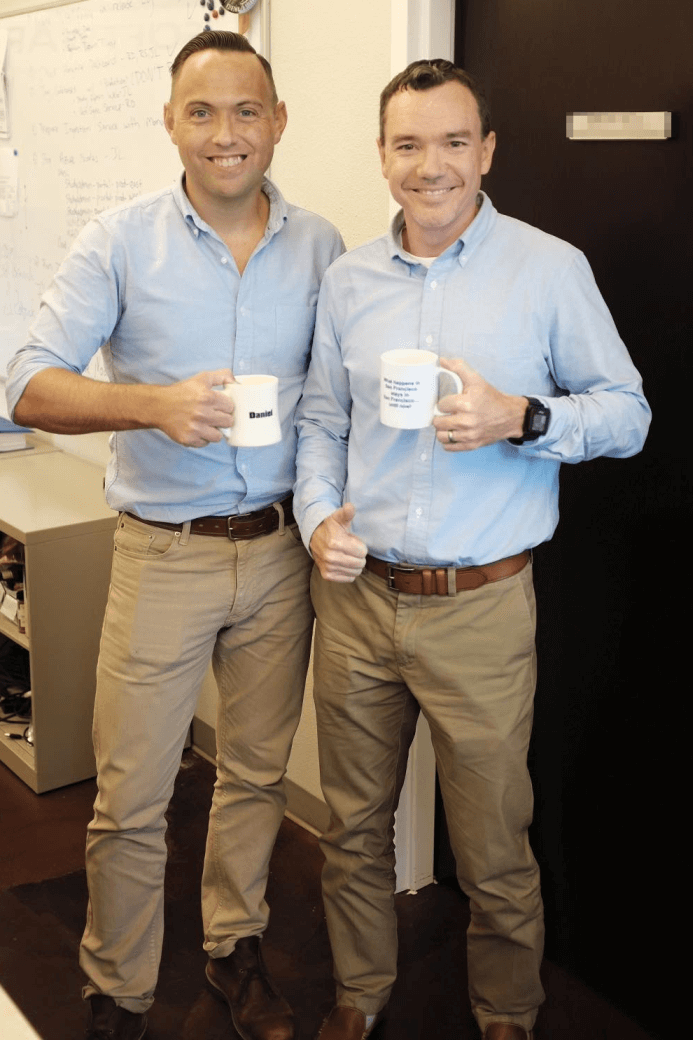 For more information on better business casual shirts and OCBD, check out Primer Magazine's Essential OCBD: Oxford Cloth Button Down.