Golf Pants That Flatter & Don't Melt Your Eyes
Golf attire has long been atrocious. A combination of ill-fitting clothes along with loud patterns on shirts and pants make it difficult for the other golfers to concentrate.
Today's 'Wear This Not That' article deals with the pants that we wear on the course. Loudmouth Golf pants (the pants on the right in the picture) are known for being outlandish. There's only one place you COULD wear them. We got "so preoccupied with whether or not [we] could that [we] didn't stop to think if [we] should."
I think we need to wear pants that fit well and have subtle patterns. Do you have a pair of solid green pants? Wear them. Are they green and yellow checkered? Burn them.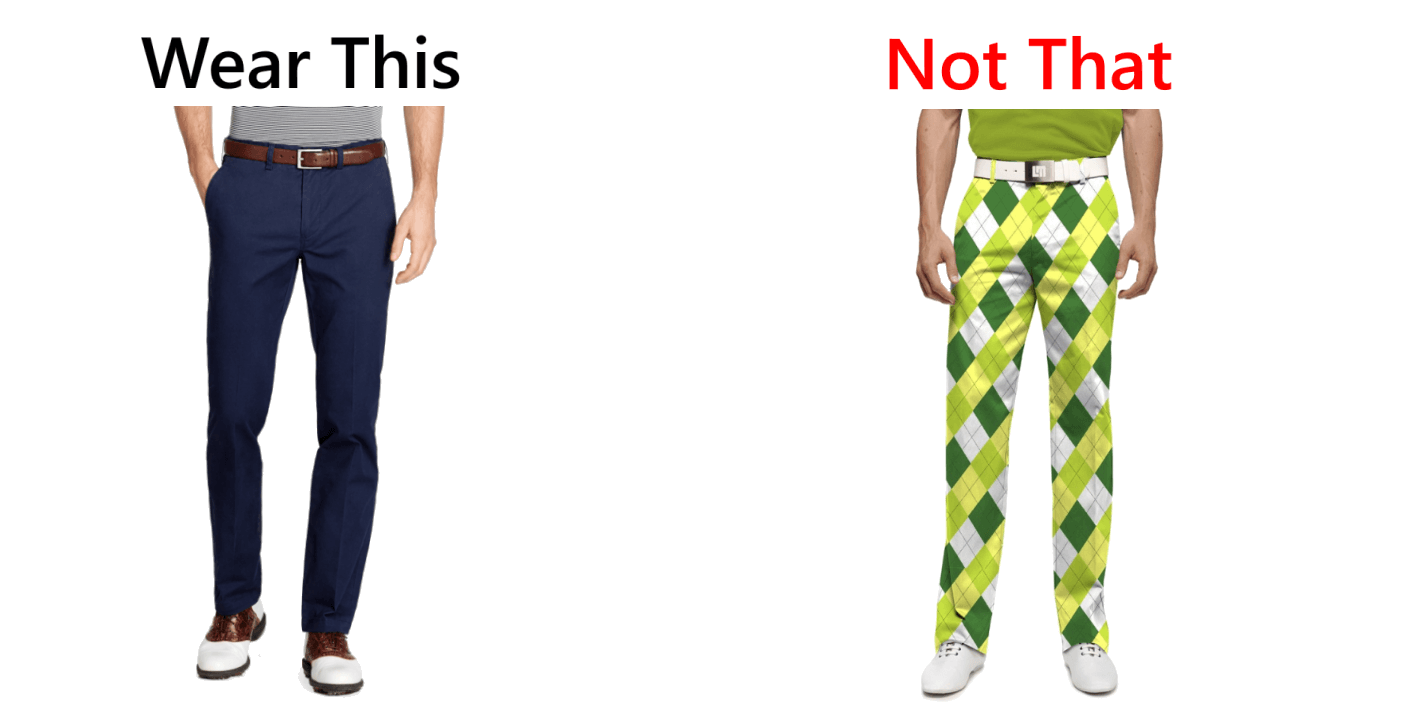 Bonobos has a line of golf clothes called Maide. I haven't found a better pair of golfing pants. They fit well and are easy maintenance. They also have "a grip insert to keep your polo tucked through the whole back nine." Checkout their Heathland golf pant in navy ($128) (pictured above on the left). If you want an extra touch, their version in navy windowpane ($118).
If you don't want to fork over $100+ on golf pants, Bonobos always has sales that will get certain styles and colors below $60. If that's still more than you want to spend, I'd recommend a pair of the Adidas Puremotion Flat Front Pant in lead ($43) (the color, not the element).
In a later version of 'Wear This Not That' we will discuss other golf related items including: shirts, shoes, and sweaters.
image credit: https://flic.kr/p/5t5bP2