Soccer in America is in strange shape. The women's team is at the top of the totem poll and won the gold medal in London. The men's team recently beat the gold medal winning team from Mexico but failed to qualify for the Olympics. Unlike most countries around the world, the US doesn't have its best athletes playing soccer. Imagine if Lebron James or Calvin Johnson played soccer. Until our strongest and fastest men are on the pitch, our chances of winning a World Cup are slim. The question becomes, how do we encourage more players to play. It's already a popular suburban youth sport, but funding is lacking for inner city soccer. There's a great documentary on Netflix called Pelada where a young couple go to 25 countries looking for pick-up soccer games. Until we see those same pick up games throughout the US, we will continue to be the challenger, and not the defending champ
Currently, the top professional soccer league in America is the MLS. In recent years, it has gained recognition by paying big money for profile athletes from the Premier League most notably David Beckham and Thierry Henry. In these two cases, the players were at the end of their careers and provided legitimacy for the MLS. The Premier League has become a staple of American television over the past few years. Matches are broadcast weekly on ESPN, ESPN2, ESPN3.com, and Fox Soccer. For a new fan to the league, like myself, this coverage gives insight to players and teams rarely mentioned on SportsCenter. It should be noted that ESPN is making a play to become the leader in soccer coverage in America. The Top-10 plays usually contain at least one soccer play. A new website devoted to soccer was recently launched by ESPN and a weekly show called ESPNFC Press Pass is on six nights a week on ESPNews. Continue to look for greater coverage of soccer on American TV.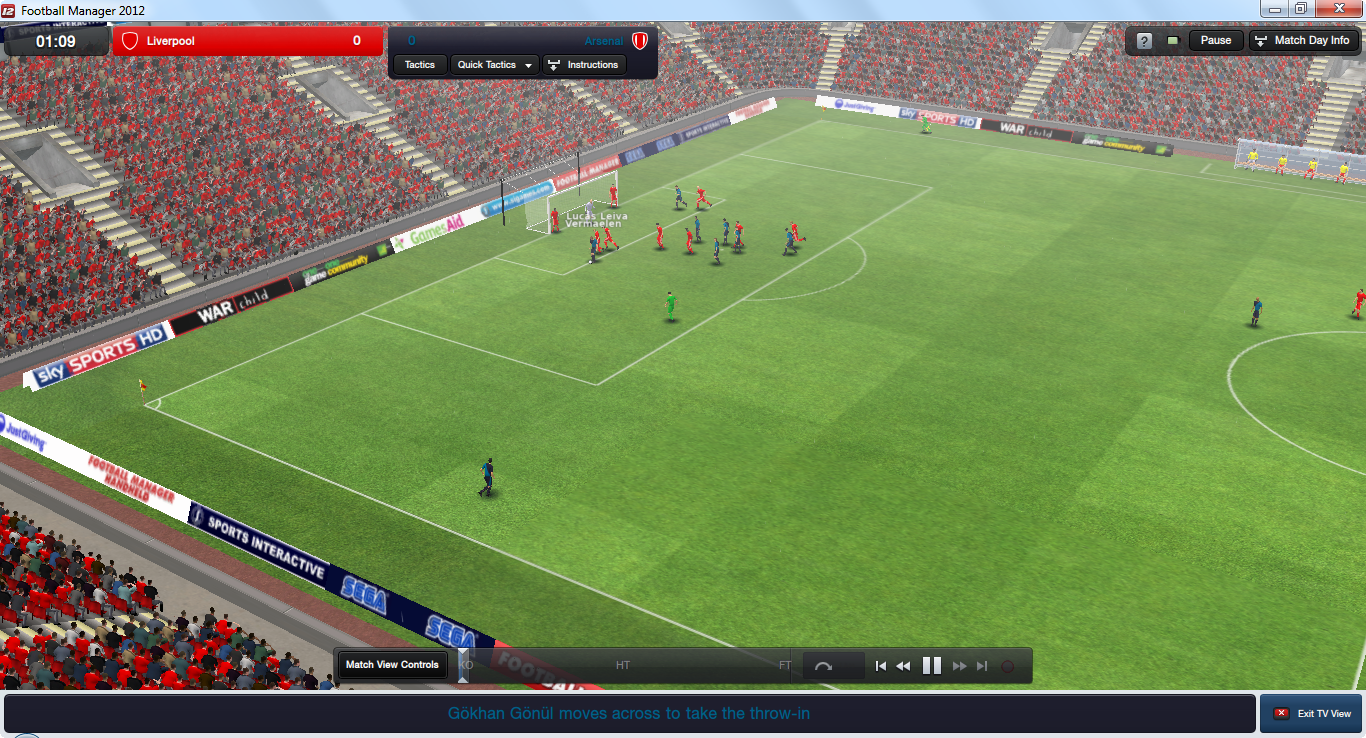 If you're looking to learn more about soccer, I recommend playing Football Manager 2012. It's available on the PC and Mac, plus there are mobile versions available for your iPhone, iPod, Android, and iPad. It's a simulation game that puts you in charge of real teams in the MLS, Premier League, La Liga, and other professional teams across the world. You are involved in all facets of the game: selecting starting lineup, trades, loans, personnel, setting up friendlys, in game strategy, substitutions, and plenty more. You can select which team you want to manage, or make yourself available to whoever wants you. It's brilliant, fast pace, and plenty of replay value. Be a good manager, or you'll be fired.